Membership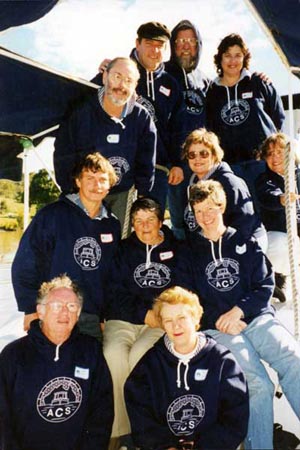 Tenth Anniversary cruise on Nepean River
Membership is open to all who are interested in, and have a passion for, canals and inland waterways.
Membership fees are due in June each year. To become a financial member, Australian membership fees are $30 p.a. for a single member or a family. Payment can be made at a meeting or by sending a cheque, made payable to the Australian Canal Society, to the Treasurer, 31 Epping Avenue, Eastwood NSW 2122.
United Kingdom membership fees are £stg.10 p.a. due in June each year. Cheques should be made payable to John Colville (Membership Secretary's account in the UK) and mailed to John Jeffreys, 1 St. Georges Drive, Ickenham, Uxbridge, Middlesex UB10 8HW, UK.
Overseas enquirers please contact us.